---
"Being a gentleman
never goes out of fashion."
---
The King's Chair Barber Club
---
About The King's Chair Barber Coach
---

Old-school vibes with modern twists. From the straight razor and vintage chairs – to the comfort of contemporary styles and warm towels.
The King's Coach serves historical St. Augustine, Fl. and St. Johns County. The amenities of a traditional barbershop with unmatched convenience.
The King's Coach maintains a very traditional aesthetic while flawlessly combining a modern twist in skill in this age old craft.
With a menu full of treats to entice the masses, clean cuts and professional shaves are not all this Mobile Barber Club has to offer.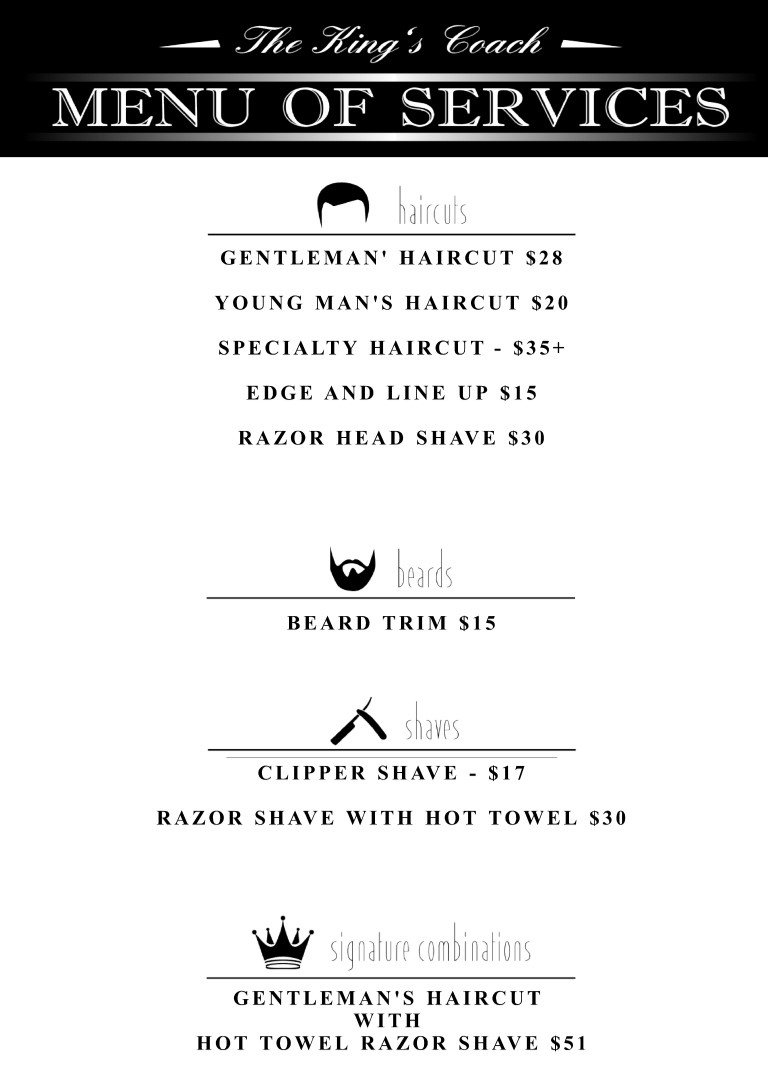 ---
The King's Chair Barber Club
Serving St. Augustine and St. Johns County
Info@tkcbarberclub.com
Call 904.466.6491